Ivan Malkovych became a friend of Euro-2012
Sep 04, 2010, covered by "LIGABusinessInform News Agency"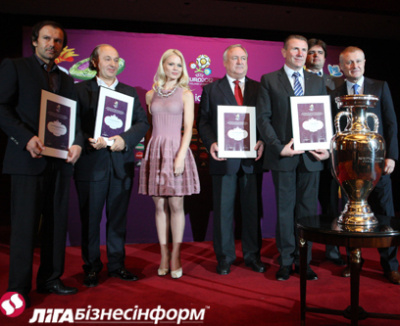 The first "friends of Euro-2012" were introduced in Kyiv.
An official presentation of "friends of Euro-2012" project was held in Kyiv on September 3rd, where four famous Ukrainians who received the status of "friends" of the Championship were introduced. This project is going to unite people who will contribute their efforts and achievements into popularizing Euro-2012 in Ukraine and Poland. 100 people will be selected within the year, 50 famous contemporaries and 50 people selected from ordinary citizens of Ukraine based on the results of various competitions, held by the IOC. The first competition, for the best painting about Euro-2012 begins on September 15th.
An honor to become the first Ukrainian representatives in the new project was given to Serhiy Bubka, the president of the National Olympic Committee of Ukraine and an Olympic Champion; Valeriy Borzov, the president of the Ukrainian Athletics Federation, a double Olympic Champion; Sviatoslav Vakarchuk, a musician, the front man of "Okean Elzy" music band and Ivan Malkovych, the founder of A-BA-BA-HA-LA-MA-HA, a famous children's Publishers of Ukraine.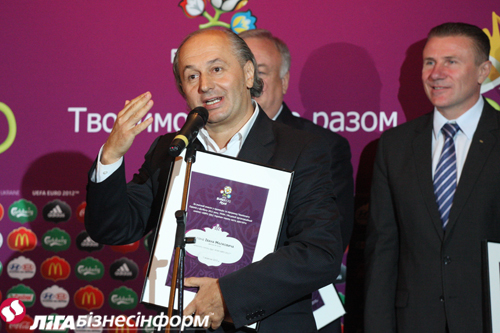 "It is a pleasure to be even slightly involved in this Championship. There have been plenty of individual victories in the history of the Ukrainian sport; this fact actually reflects the character of our nation. I would really like it if we remember this Championship by the victory of the Ukrainian team," Ivan Malkovych said.