HOW A-BA-BA-HA-LA-MA-HA CELEBRATED ITS 20TH ANNIVERSARY (photos)
Apr 23, 2012, Anton Shulha for the "Democratic Ukraine" newspaper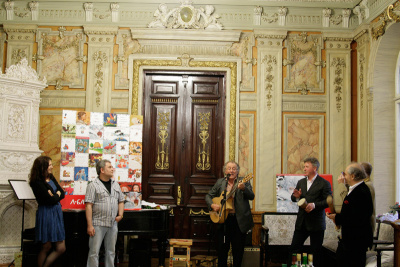 A-BA-BA-HA-LA-MA-HA Publishers celebrated its 20th anniversary in the chimney hall of the Writers' Union of Ukraine.

The format of the holiday anticipated that every participant and guest should climb on a chair (and the more bold ones – on a stool) and read a children's verse aloud standing on it. Everyone gladly responded to such an offer. Plenty of verses were read aloud, many songs were sang, hundreds of laughters sounded and, most importantly, nobody fell down from the stool.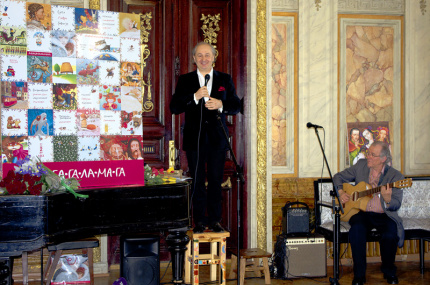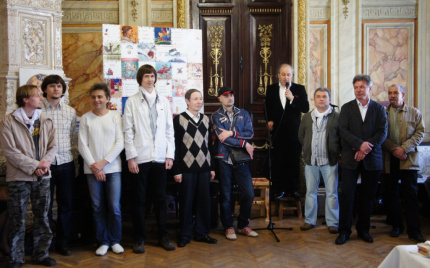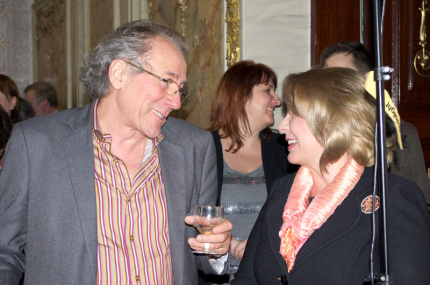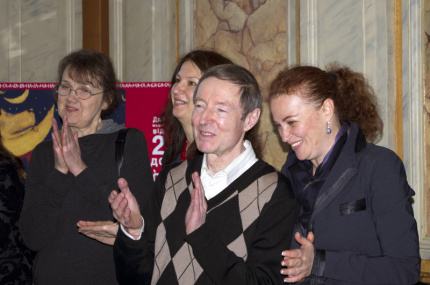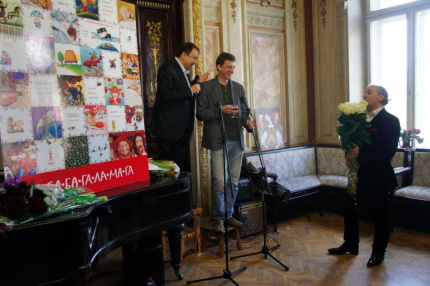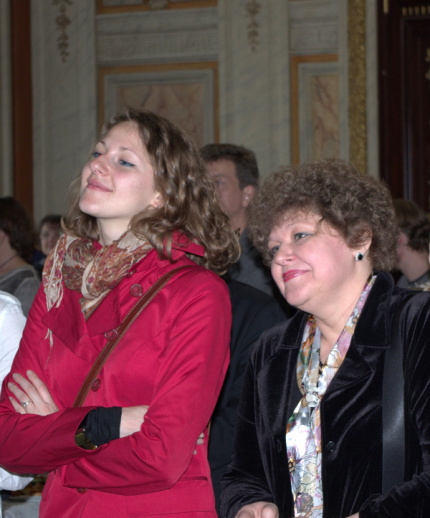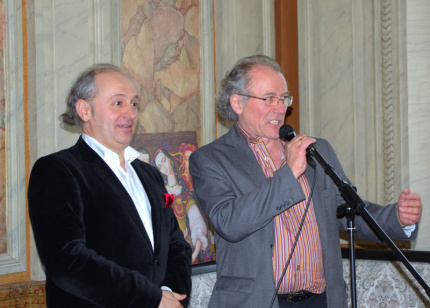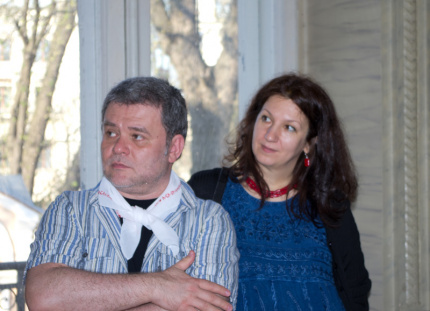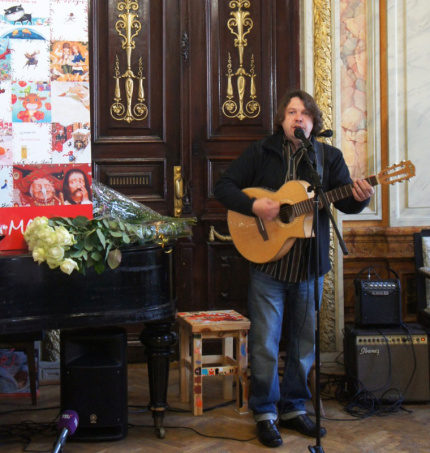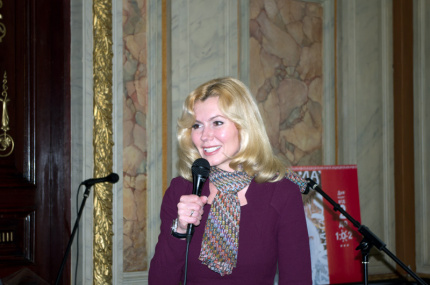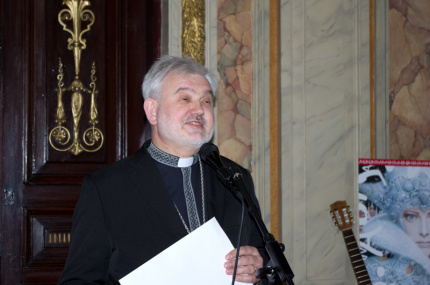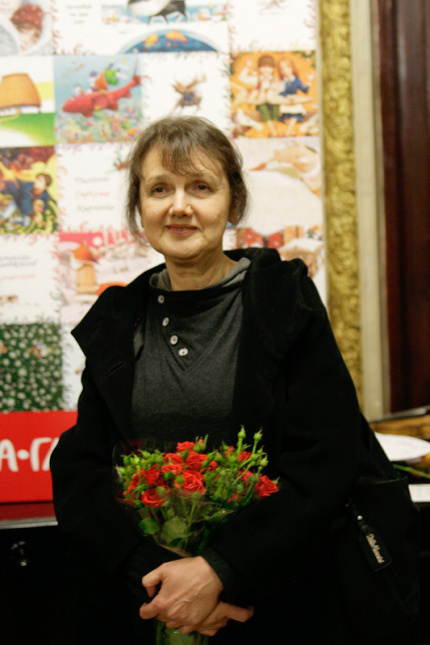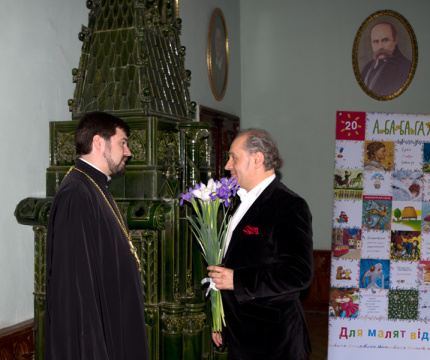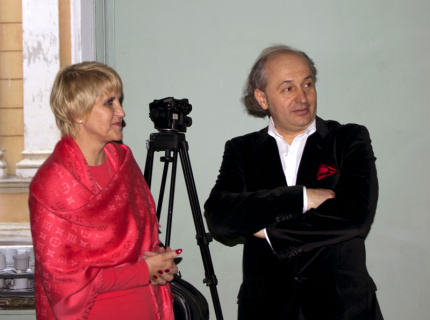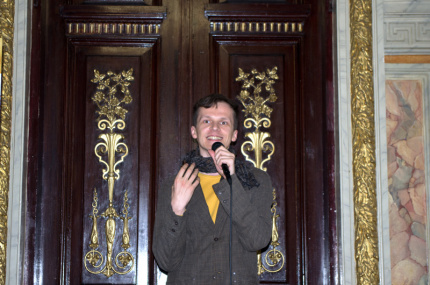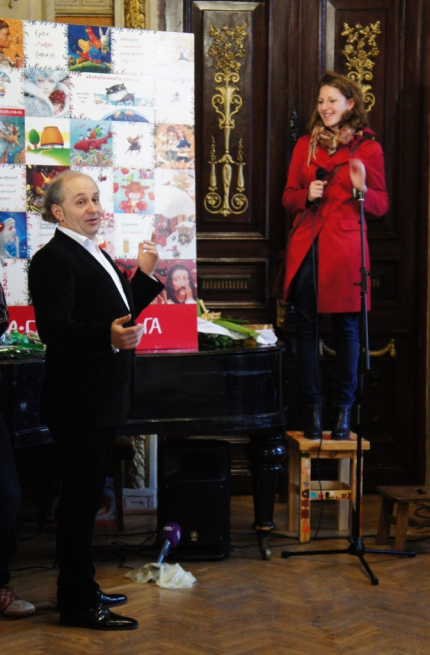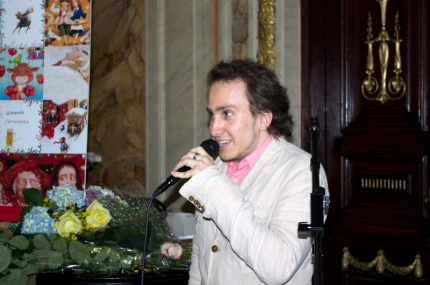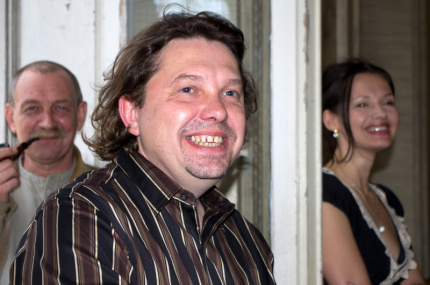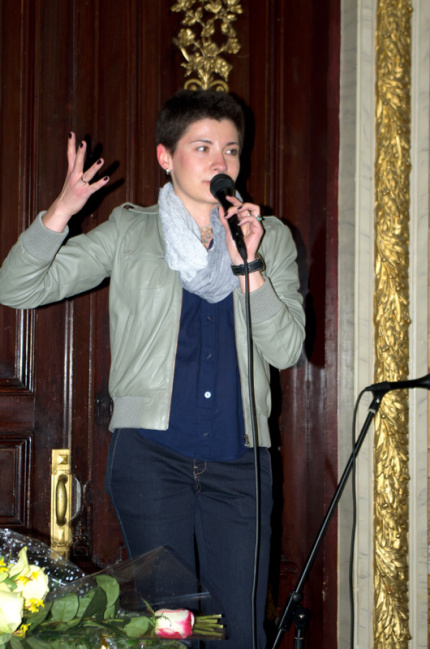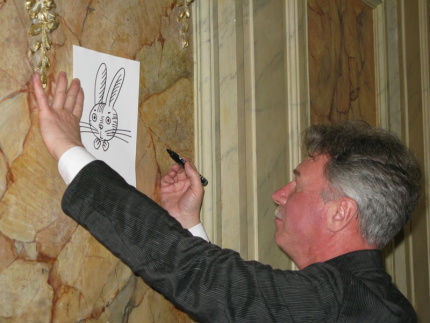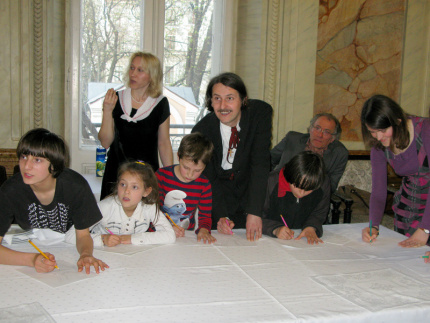 [[Image:Ababa-20_6.jpg|thumb|left|430px|The excellent musician Taras Kompanichenko found among the ancient archives of sheet music the wittiest and the most original prototype of the "canonic" "A-BA-BA-HA-LA-MA-HA Song"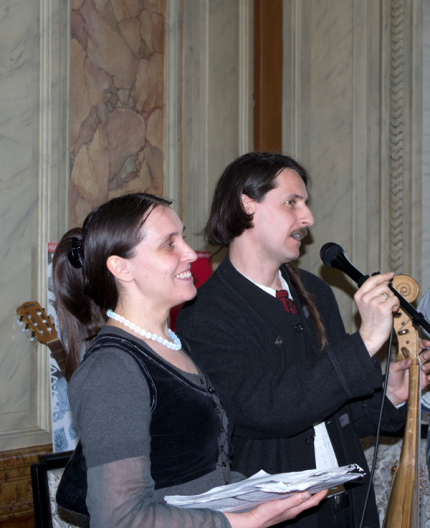 Unfortunately, his disease hindered Vsevolod Nestayko, the Patriarch of the Ukrainian children's literature, from coming to the feast and he sent a greeting telegram to the Publishers. Everybody showed him their love and respect by their great applause. The virtual greetings to the Publishers' staff were sent in by Volodymyr Rutkivsky, this year's laureate of the Taras Shevchenko Prize, who celebrated his 75th Jubilee the day before; Sofia Uss, the leading illustrator of the Publishers (from Chisinau) and many other A-BA-BA-HA-LA-MA-HA fans.
The feast lasted until late night and finished with the sparkling batiar songs performed by Victor Morozov, Taras Kompanichenko and Ivan Malkovych. All who remained there sang after them.