"Snow Queen" for iPad: an interactive Christmas presentation
Dec 19, 2012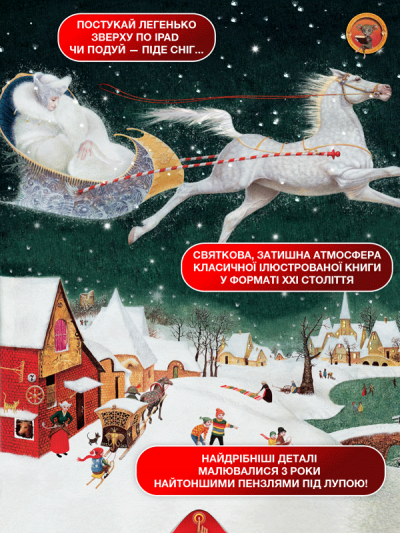 On St. Nicholas Day the presentation of the iPad version of Hans Christian Andersen's "Snow Queen" from A-BA-BA-HA-LA-MA-HA Publishers and "Timecode LLC" took place.

Nowadays it is possibly the best INTERACTIVE CHILDREN'S BOOK for iPad. The book is really impressive and mind-blowing! All the illustrations come to life… A festive, cozy, highly artistic atmosphere of the classic illustrated book IS NOW in a third millennium format.


This book turned out to be not simply a book, but an extremely beautiful gadget toy.
The book will charm you from the first page – look into the eyes of the Snow Queen and touch Kai's hair!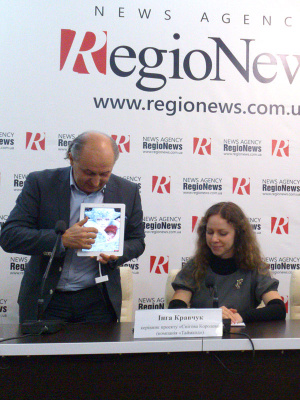 Lightly tap the top of the iPad to make it SNOW...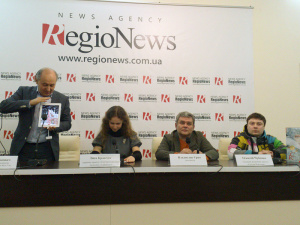 See yourself in the curved mirror of the Evil Troll!
And then stoke (blow – literally!) the flame in the fireplace and write on a frosty window!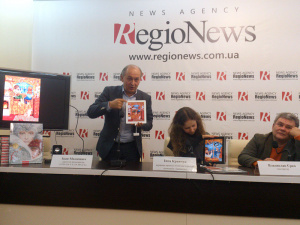 Every page of this book is a surprise, full of moving interactive characters and objects, everything moves, sounds, entertains and enchants!
7 mini-games: coloring book with 5 different modes of painting, jigsaw puzzles with 3 levels of difficulty, hidden objects, and more...
The book can be both read and listened to, for it is narrated by a wonderful female voice, simulating the voices of all characters of the fairytale.
The word highlighting develops reading skills.
A magic holiday atmosphere on the last page – tap the iPad top or blow for more snow, lit windows of the cathedral, hear Christmas organ!
The book is available in three languages – English, Russian, and Ukrainian.


For the first couple of days in AppStore, the "Snow Queen" from A-BA-BA-HA-LA-MA-HA Publishers and "Timecode LLC" rocketed to the first place in the Russian and Ukrainian AppStores and holds good position in the US AppStore.

Meanwhile, the printed version of the book by «A-BA-BA-HA-LA-MA-HA» is read in 19 countries.
The participants of the presentation were:
Ivan Malkovych, the head of A-BA-BA-HA-LA-MA-HA Publishers
Inga Kravchuk, the project manager ("Timecode LLC")
Vladslav Yerko, the illustrator, the art-director of A-BA-BA-HA-LA-MA-HA Publishers
Olexiy Chubenko, chief software developer ("Timecode LLC")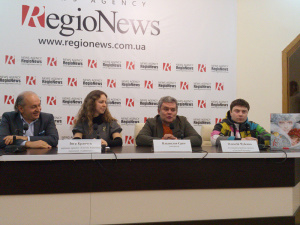 5th TV Channel video clip:



THE INTERACTIVE "SNOW QUEEN" is available only for iPad.
It can be bought on App Store from your iPad.
Its price is $3.99

The "Google Android" version is not yet planned.